1 thru 10 of 7535 Stories
Out actor Colton Haynes has discussed his addiction and mental health in the past but he took to Instagram this week to share photos of himself during "dark times" when hew as hospitalized last year after a drug and alcohol bender.
A hearing is set in the city of Chicago's effort to recover costs from actor Jussie Smollett after police said his claims of a racist and anti-gay attack were phony and staged.
Singer Elton John says he's "deeply distressed" by media accounts that criticized the Duke and Duchess of Sussex for taking a private jet to go on vacation despite the flight's carbon impact of the planet.
With a simple "We do," Dwayne "The Rock" Johnson announced his wedding to his longtime girlfriend on Instagram.
Aidy Bryant has rolled out the start of a new plus-size fashion line named for her great aunt, but the "Saturday Night Live" star is starting small with just one dress in three blue styles, a solid, a stripe and a gingham.
Chef Mario Batali, whose career crumbled amid sexual misconduct allegations, no longer owns a stake in Eataly, the Italian marketplaces he once heavily promoted.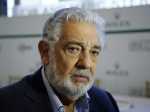 The Los Angeles Opera declined Friday to release any details of its promised investigation into allegations of sexual harassment against opera legend Placido Domingo, the company's longtime general director, including whether it has already started.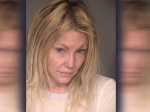 Heather Locklear has pleaded no contest to charges that she fought with first responders during two visits to her Southern California home last year.
Fay Dunaway's former personal assistant has filed a lawsuit in New York City and alleges the iconic actress subjected him to bullying and called him "a little homosexual boy" before he was fired.
Actresses America Ferrera and Eva Longoria are leading a group of more than 150 writers, artists and leaders who have written a public "letter of solidarity" to U.S. Latinos after the mass shooting in El Paso, Texas.
1 thru 10 of 7535 Stories