1 thru 10 of 2630 Stories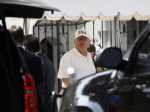 President Donald Trump has lashed out at The New York Times, saying it engaged in a "virtual act of treason" for a story that said the U.S. was ramping up its cyber-intrusions into Russia's power grid.
President Donald Trump's latest anointment of an acting head of a major federal agency has prompted muttering, but no more than that, from Republican senators whose job description includes confirming top administration aides.
An eye toward his 2020 campaign, President Donald Trump is turning to a familiar playbook of exaggerated boasts about economic performance and overdrawn complaints about a race tilted against him.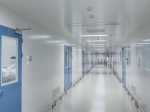 The state of Arizona is revoking the license of a care facility where an incapacitated woman was raped and gave birth last year after another patient was found to have maggots.
The Trump administration is facing growing complaints from migrants about severe overcrowding, meager food and other hardships at border holding centers.
Treasury Secretary Steven Mnuchin on Friday called "completely erroneous" a published report that an initial 2020 deadline for completing the design of a $20 bill featuring Harriett Tubman could have been met.
About 1,500 people in Moscow have demonstrated against police abuse of power in the wake of a prominent Russian journalist's arrest on drug-dealing charges that the government admitted days later had no basis.
A unit of wheat is called a bushel, and a standard weight of potatoes is called a century. But hemp as a fully legal U.S. agricultural commodity is so new that a unit of hemp seed doesn't yet have a universal name or an agreed-upon quantity.
The U.S. Bureau of Land Management is recommending attendance be capped at existing levels for the next 10 years at the annual Burning Man counter-culture festival in the desert 100 miles (160 kilometers) north of Reno.
Virginia Attorney General Mark Herring is calling for the legalization of marijuana. The Democratic attorney general said criminal prosecutions are costly to the state and local governments and disproportionately affect African Americans.
1 thru 10 of 2630 Stories